Tanker Options
Customize to get the reults you need
Overhead Discharge Booms
Certain dribble bars can be fitted with overhedge transfer booms.
Tyre Options
Many tyre sizes & options are available for single, tandem and tri axle tankers...
Read More
Autofill / Turbo Fill
Simple filling from the tractor seat, available in 6" & 8" size. Vacuum only or massively increase fill rate with a turbo pump at the end of the arm, doubling the filling rate.
Pumps - Dual & Vac
A choice of pumps and options are available to order with your new tanker.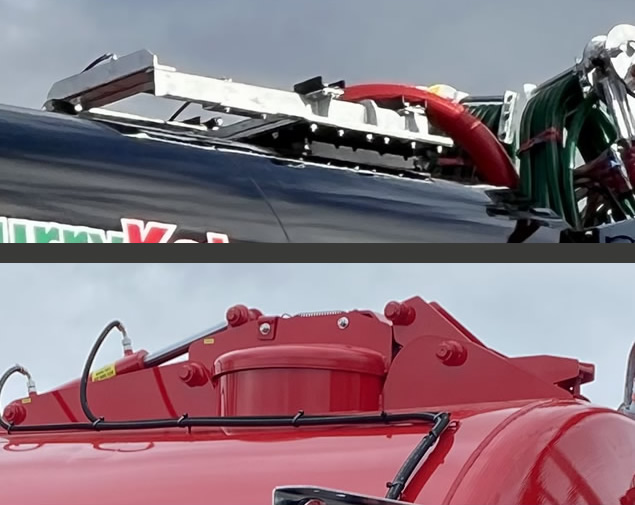 Top Fill Hatches
Hydraulic vertical opening lid or horizontal sliding options are available.
Hitch
As an alternative to the standard high tensile welded ring we can offer K80 ball & spoon, bolt on swivel or fixed towing rings.
Colours
Have your new tanker painted in any colour. SlurryKat paint is an exclusive industry acrylic formula with a gloss finish and guarantee unmatched by any other manufacturer.
Air and Oil Brakes
All tankers come standard with oil brakes. Options for air only with load sensing or full oil & air with load sensing to cover all tractor uses.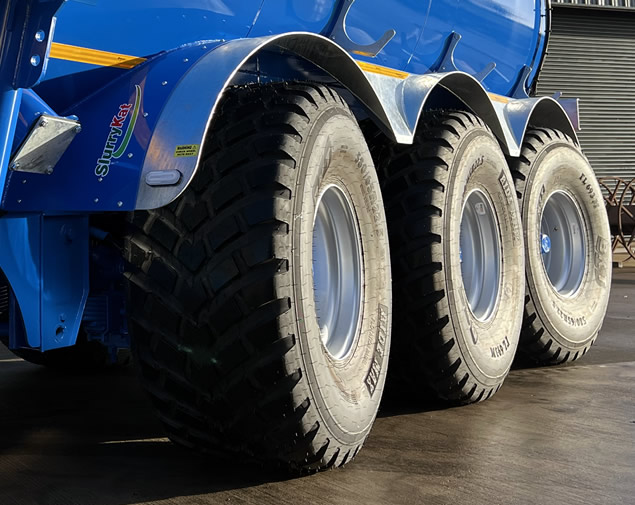 Steering Systems
Premium plus tankers are equipped with self steering axles as standard base spec. Forced-positive steering can be optionally selected on tandem & tri axle tankers.
Split Emptying
An innovative spreading & safety solution which holds slurry in the front 30% of the tanker completely until the rear 70% has been totally discharged.
Auto Discharge
High pressure, fully automatic discharge arm for feeding umbilical systems.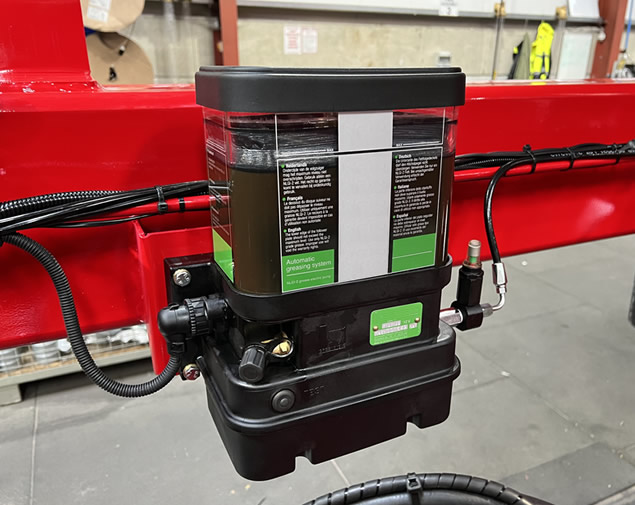 Auto Grease
Take the daily lubrication hassle out of your day by adding an automatic lubrication system periodically lubricating all points on the tanker.
Hydraulic Drawbar
Increase ride comfort and fill full on slopes by manually levelling the tanker with this hydraulic option also increase comfort with enhanced drawbar travel over uneven terrain.
Galvanising
Hot dip galvanising as an alternative to paint finish.
Rain Guns
Increase use on your tanker for irrigation uses with a 360 degree revolving gun feeding from the centrifugal pump.
Extra Highway Lighting
Additional road lighting options are available, including SlurryKat's unique "Kats Eyes".
For information on specifications, prices and lead times please contact your SlurryKat Dealer.
Slurry Tanker Range & Options