SlurryKat at Agritechnica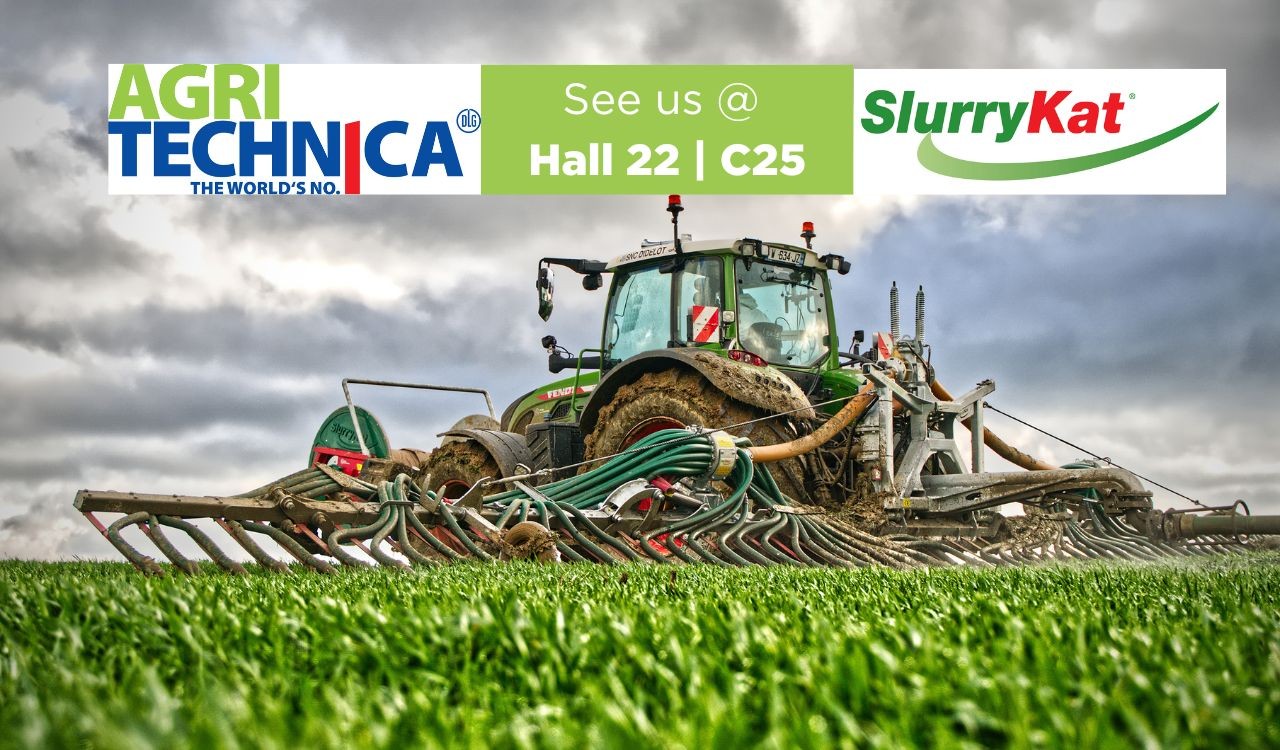 SlurryKat, the UK & Irelands leading slurry handling & spreading equipment manufacturer, will be exhibiting at Agritecnica 2023.
See our highly successful Umbilical Slurry Spreading System including a slurry tanker with 7.5m 'Farmline' trailing shoe, front hose reel and 12m Trailing shoe.
The SlurryKat Trailing Shoe can be used with either an umbilical or tanker-mounted system. Each trailing shoe carefully deposits a predetermined & uniform volume of slurry straight onto the soil surface.
Additional benefits:
Maximise the amount of nitrogen available for plant uptake
Minimise odour from the slurry
Slurry applied more precisely on fields
---
Become a SlurryKat Dealer
Would you like to be part of the SlurryKat success along with a network of 100 other Dealers?

SlurryKat would like to appoint new Dealers to sell & service SlurryKat products in Europe.
We will be exhibiting at Agritechnica in November - come & visit us. Hall 22 | C25
Why be a SlurryKat Partner:
Trusted Brand Leader: Dominates the UK & Ireland market.
Experience: 25 years experience with slurry handling systems.
Ammonia Legislation: Products designed to meet strict European environmental legislation.
---
---
---